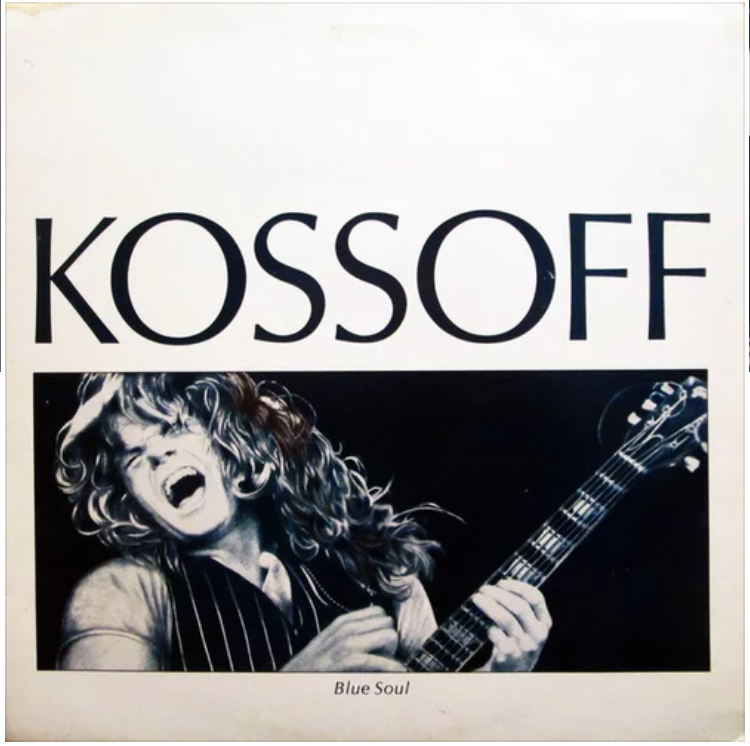 Album cover Blue Soul

Paul Kossoff's Face Was a Force of Nature
 
Watching Paul Kossoff's face on video taught me more than about music than anything ever has.
It seemed no note was fretted causally. Each note had complete presence, letting the full force of a universal emotion beyond words come through it. There was none of the hindrance that that occurs when musicians take the moment for granted. His face showed just how incredible what he played sounded to him. What a giant production it was, how it was expressing something huge, something that traveled from his silent mouth to the edges of the universe.

Free and the Backstreet Crawlers were great bands who worked well together, all the members with enormous talent. Koss' pal Andy Fraser played bass and keyboards in the 70's British Blues Rock band Free, its music director even as a younger teen than the others. Andy was fifteen when he began with Free and was already experienced, such as playing with John Mayall's band. He and Paul Rogers co-wrote most of the songs. He was responsible in many ways for Koss reaching us.
In his book, All Right Now: Life, Death, and Life Again, Frazer suggested Koss' main problem was insecurity about musical abilities, especially after Fraser and Rodgers started writing progressive songs that made Koss feel the need need to learn more than the basic chords. Fraser said Koss he felt inferior to the masters he was being compared to like Hendrix. He said that while he was the mind, Koss was the soul of the band.
Kossoff looked up to Hendrix, whom he had met, and his idol's death affected him greatly. And with Hendrix gone, perhaps Kossoff was expected to take his place? Frazer said Paul dealt with the pressure of live performances by using drugs, and though it's hard to say if this is an accurate assessment, he claimed that Paul would rather be seen as unable to do a song justice on stage because of pills rather than poor skills.

In actor David Kossoff's heartbreaking traveling performance art documenting his son, he acted out how shockingly wasted Paul was. Hangers-on were using Paul's house as a shoot-up pad and keeping him out of it so he wouldn't notice they were stealing all of his money.
How much was his guitar-face due to downers and heroine? That probably varied from time to time, and that's impossible for me to guess, especially as I've never taken anything like that. As the drugs wore down his dopamine receptors over time, his expressions captured in photos lack that ecstatic quality. Was he trying to recapture the rush of the sound like "Molten Gold"? Did his addiction to the riff high make anything else too mundane to bear? And he had to keep trying to get there with drugs? Paradoxically, the drugs kept him from experiencing that. And from living beyond twenty-five.
He stood or leaned in front of amps with a band that perhaps rightly considered themselves the best Blues Rock band in the world (according to Andy's book) in front of huge numbers of people like at the Isle of Wight Festival. He loved Paul Rodger's voice. He was staring at Simon Kirke's drum-face, which seemed perhaps largely a product of the mechanical effort. He used heavier strings than normal, so the bending and vibrato must have been some work for a delicate-framed man who was only five foot three inches. His signature vibrato style, faster than other guitarists, would have been physically difficult as well. He also was known for an aggressive attack on the notes. So all these things surely combined to contribute to his signature facial expressions.

He had to revisit the same painful emotions through the songs each time he performed, and he didn't do it halfway. He was in the moment that caused the pain. Did that keep him from moving on from whatever traumas he must have gone through? The individual emotion that he captures in the songs is powerful.

But what interests me much more about his grimacing is whatever lies beyond even all that, as admirable as it is. He's expressing something through his face as much as he is through the tones. When I hear his music now, I see that face. I know how much its beauty meant to him. He shows the agony of the ecstasy of the straight-up effect of the gorgeousness of those riffs and the tones he got with nuanced fingering techniques. The notes are worth meaning. He jams down and improvs heavenly riffs.

Playing "Mr. Big" in 1970 (Doing Their Thing) his face shows us how deep he's going with the music, and he takes us into those mysterious depths with him.

When a cover band plays Free songs and the guitarist doesn't make faces at all when playing Koss' part, it just seems terribly wrong. Inauthentic. Like going to paradise and acting like it's a trip to the corner store. But when Bonamassa does it, he makes faces just fine. Now that works.


Koss' Guitar-Face Is a Standard I Judge By
What current guitarists well-integrated into an excellent band satisfy that?

When I pass by the corner vinyl store and hear guitar, it can be indistinguishable as to who is playing. It can run together, and since I've heard that style so often, I don't necessarily take the crying intensity of those high bends seriously every time. But do they mean it like Koss? Are they as excited about the music they play as he was? Not the fame and attention but the note being played in that moment. Or are they half-hearted or superficial?
When I hear him playing, I think of his face and I know he does mean that note 100 percent. When I hear a player who approaches that sincerity and deliberate passion creating that level of beauty, I care about that note too.
The mathematical relationship between notes could be called divine. I am in awe of it. I play music because I have to live inside that math. I can't be an outsider to it. It's something to celebrate not in a lackluster way but with all one's being.

Koss' desperate death-defying need to be in that heightened state of ecstasy, musical or a poor substitute, isn't something I'd wish on anyone. His father said he sought out danger all his life, always rode the edge. Of course I want to see musicians be healthy instead. I don't need them to make their guitars endlessly cry. But that orgasmic agony of beauty of sound doesn't require that. The guitar-face acknowledgement of how spectacular music can be goes beyond individual psychological struggles to what I suppose could be called a transcendent realm.

I don't expect other guitarists to sound like Koss or like anyone else. Unique sounds can thrill me. I most enjoy listening to tunes that gives me guitar-face. I most enjoy making my own tunes when they do that as well, though of course I'm no master. My guitar-face happens because of how good music sounds to me. I like to believe that's what most of Koss's guitar-face is about too, and it shows me the depth of intensity that's allowed. It's saying: music can be out-of-this-world incredible to this degree. It doesn't just sound Good. It sounds this good. THIS GOOD. Feel it. Life is this good. Play it.

Only certain styles and moods of guitar do I judge by Koss guitar-face standards, because most don't require that same kind of intense sincerity and hugeness of presence. I don't know if most make a guitar-face, at least not externally. But what am aware of -- do I make some kind of face when I hear it?

Koss was one of a kind. He's often been listed as the best guitarist in the best blues rock band in the world. His playing in this jam video of "Time Away," after his near-death experience and rehab, is unlike anything I've heard.

Still, there are many guitarists who sometimes Make Me Make That Face when I listen to certain songs. Not a Koss face. Just...

I'll do individual posts about them, their bands, and the songs that do that to me. Maybe they will make you Make That Face too.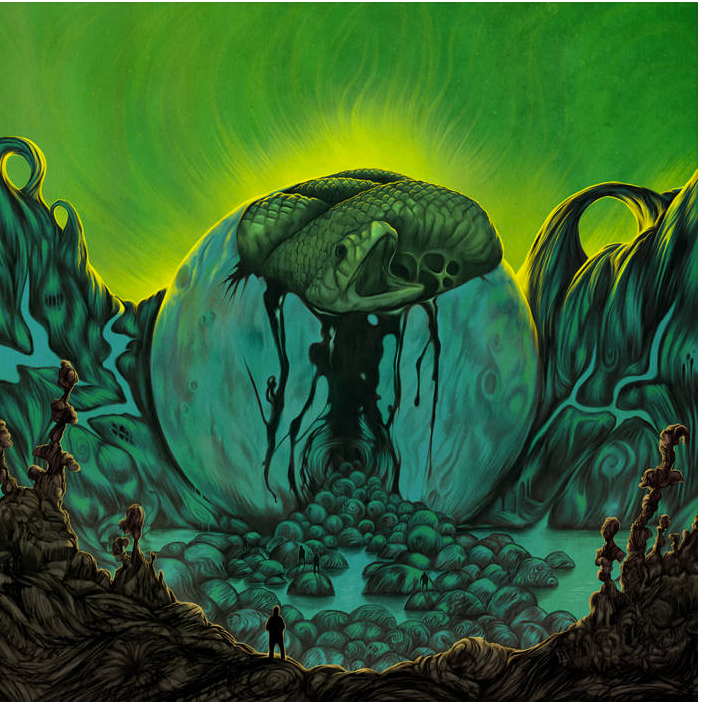 Album cover Outskirts of Reality

Yuri Gagaran band is one who lives up to my Koss standards

When I judge guitarists by Koss standards, one that excels is from Sweden, in the fantastic Heavy Psych/Stoner Rock/Post Rock/Space Rock band Yuri Gagarin in which all the brilliant members work perfectly together.

If you listen to the album The Outskirts of Reality, by three minutes into the first song, "QSO," you'll see what I mean about the otherworldly beauty of Crille Lindberg's guitar when the moment in the plot of the album is appropriate for him to fully let go. Or when he returns to that largeness that fills up the vast expanse thirty-seven minutes into the album during the soaring song "The Outskirts of Reality." It seems like he, as the "character" of the tune, lets go at those moments into a large joy.

And yet, he doesn't feel stuck in an unhealthy addiction to those highs over the course of an album. He varies the levels of intensity and the band shines.

Yuri Gagarin: lead guitar Christian "Crille" Lindberg; rhythm guitar Jon Eriksson; bass guitar Leif Göransson; synthesizer Robin Klockerman; drums Stefan "Steffo" Johansson

Facebook, Instagram
I personally love regularly listening to the Yuri Gargarin I bought on Bandcamp while I shoot hoops.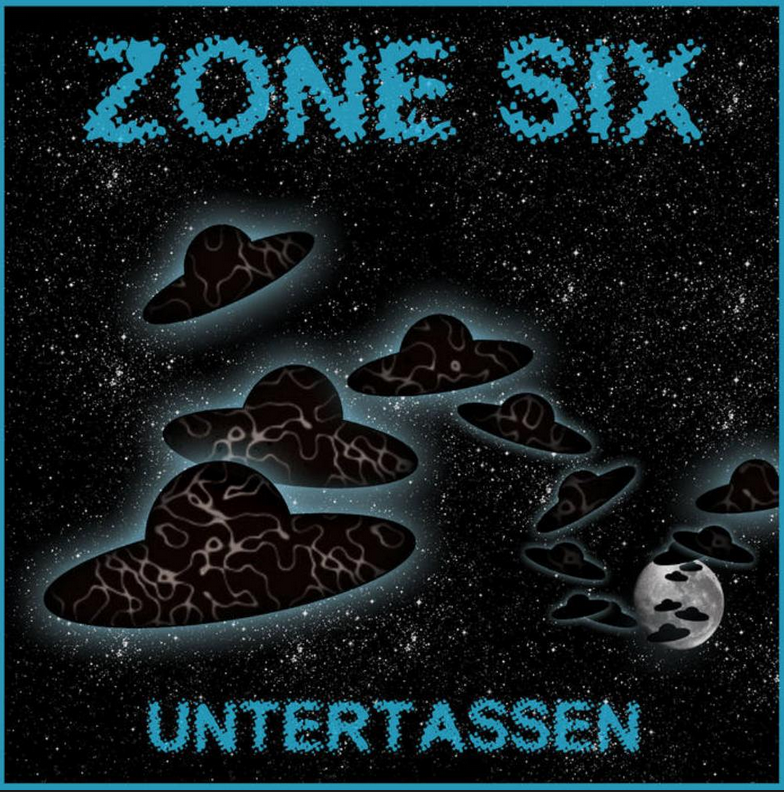 Album cover Untertassen


Zone Six is another band that lives up to my Koss standards

They change roles and members regularly in this German improv band that has been around since 1997, and yet inevitably the guitarists are fantastic.
I'm speaking about only the guitarists purely because that's the topic of this post: in no way should that diminish the importance of all the others involved in the music.
Rainer Neeff, the amazing guitarist listed in the 2011 self-released live Untertassen album, continually demonstrates a similar level of extreme radical creativity to Koss' "Time Spent/Time Away," which is evident from the very beginning of the Untertassen album with the song "Apollo." The entire Krautrock/Space-Rock Zone Six band is spectacular together. The bass pedaling the same foundation note in "Apollo," in time with drum, throughout the creates the progressive improv trance sound they're known for and holds it together for the guitarist to explore uncharted territory. But theirs isn't a a fragile sound: the drums become aggressively driving in "Kopfkuchen." "Rollatorcat" energetically propels us into the farthest reaches of space. Though the FX are excellent, the album doesn't rely just on electronic effects but on imaginative uses of their instruments for the psychedelic sounds.

This German band changes members frequently. Zone Six lineup on Untertassen: Komet Lulu bass, fx;  Rainer Neeff guitar, fx; Sula Bassana (Dave Schmidt) drums, synths, founder. Current lineup as of May 2021: Sula Bassana on drums and keyboards and guitar; Komet Lulu bass; Rainer Neeff guitar; Pablo Carneval drums.

Rainer Neeff also plays incredible guitar on the 2003 Love Monster and the 2017 album Live Spring and 2019's Kozmik Koon. I know I can count on him to bring tones heart-warm as Koss' and give his all to the dramatic rumbling explosions and delicate exploratory nuances, making him one of my very favorite guitarists of all time.

Other examples of their albums are Live Wired with Julius-K on guitar, Any Noise Is Intended and Psychedelic Scripture with Hans-Peter Ringholz on guitar.

I'm ready to rock the gym with their Bandcamp tunes loaded in my giant dorky studio headset.