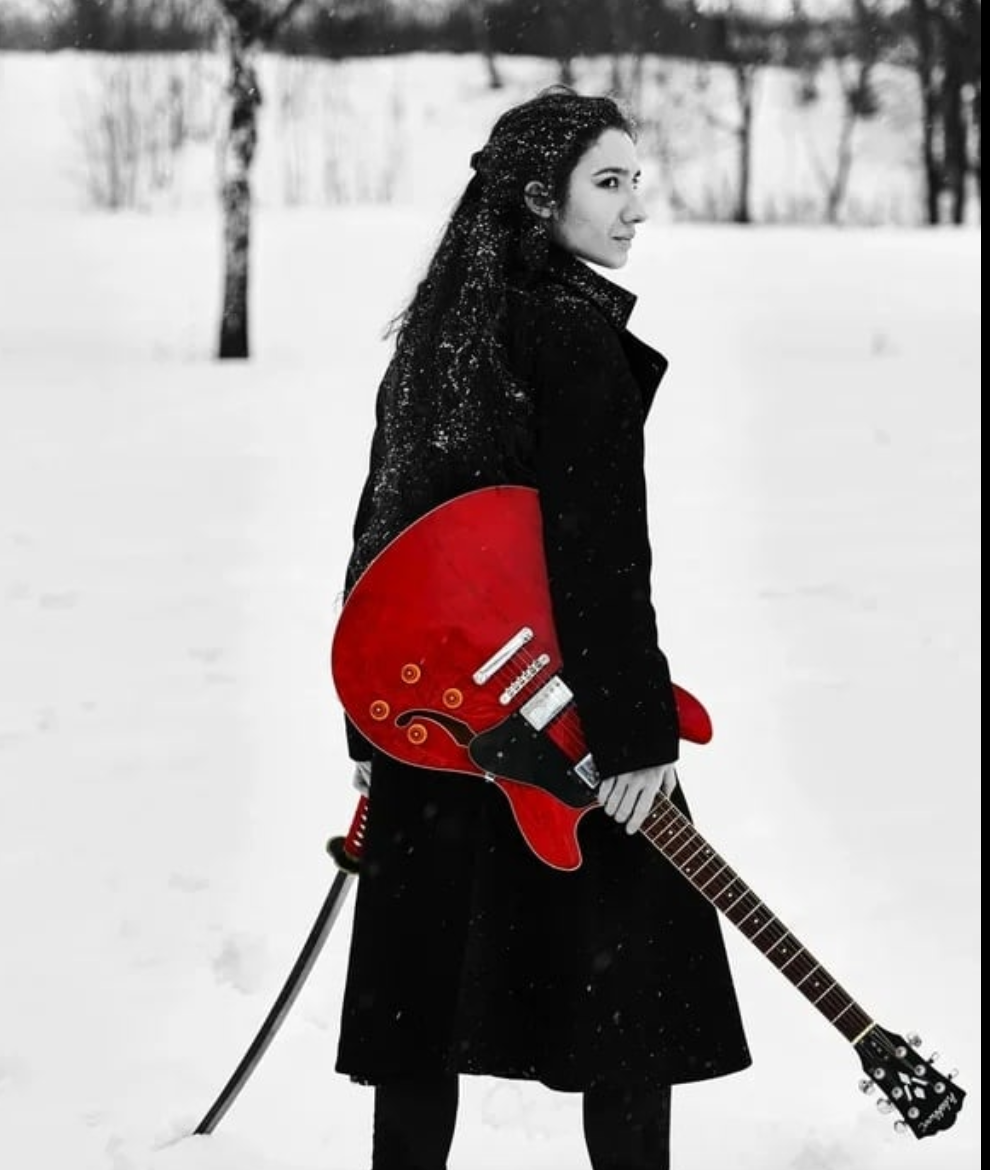 (section of a photo by Makhmud Podzhigay)

Sound Animal interviewed the Doom Metal band, Train to Elsewhere, published at Billy Goate's Doomed at Stoned.

It begins:
This is a momentous occasion for people around the world who appreciate Stoner Doom Metal and its hybrid forms. The Russian Train to Elsewhere has been solid all along. Then, on May 21, 2021, they played live at Peak Sound Endless Misery Doom Fest, revealing their new lineup to the public. And it's absolutely astonishing. 
On June 9th they released the audio as a bootleg. Lead guitarist Maria K. "Gerard" integral to the band all along, now debuts the recording of her vocals, which intertwine with the lead vocalist, Anna Utopian, who also plays keyboards and stepped in to replace the previous vocalist. On drums we have M'aiq the Liar, Olga on the rhythm guitar that keeps me going and going with this band, and on bass, Anton "Vargtimmen" Bryukov. Their previous singer, Denis Generalov, is no longer with the band. We'll miss him and always appreciate his massive contribution to the previous demo and album. I'm glad to see that in the wake of his moving onward, the band didn't falter. In fact, this new era of Train to Elsewhere is electrifying.

Read the full interview.