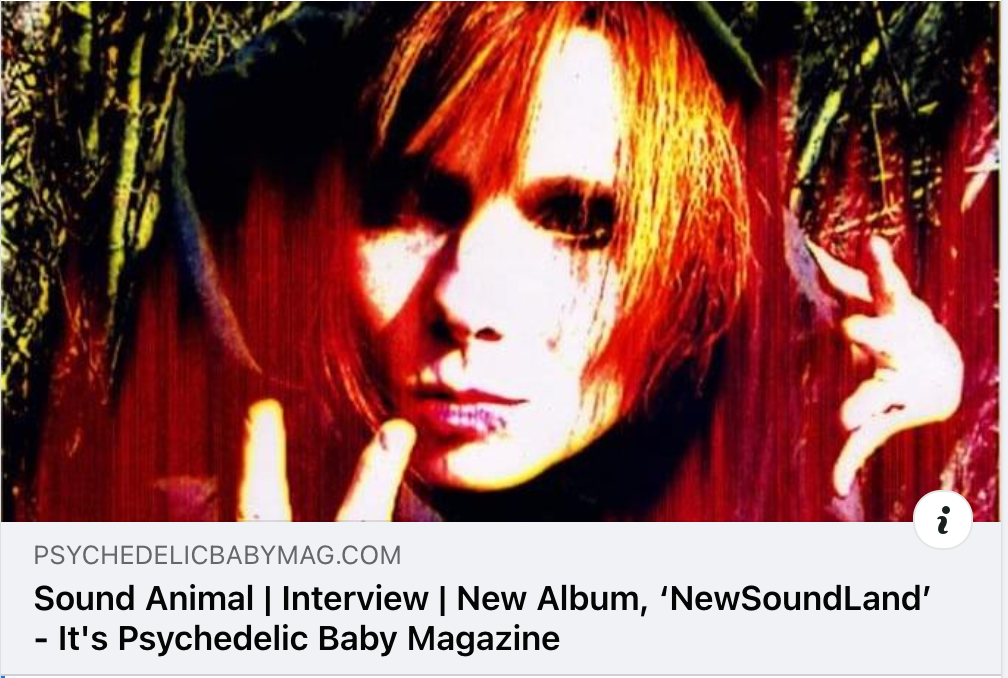 Ross Beattie (The Night Tripper) reached out to me to interview Sound Animal for the great It's Psychedelic, Baby! magazine. 
It's a fun interview, beautifully laid out. At the top, you can see my new Psychedelic Doom music video that takes you soaring through the skies.

Ross Beattie is also in a band, The Experiment.

The founder of the popular magazine is Klemen Breznikar.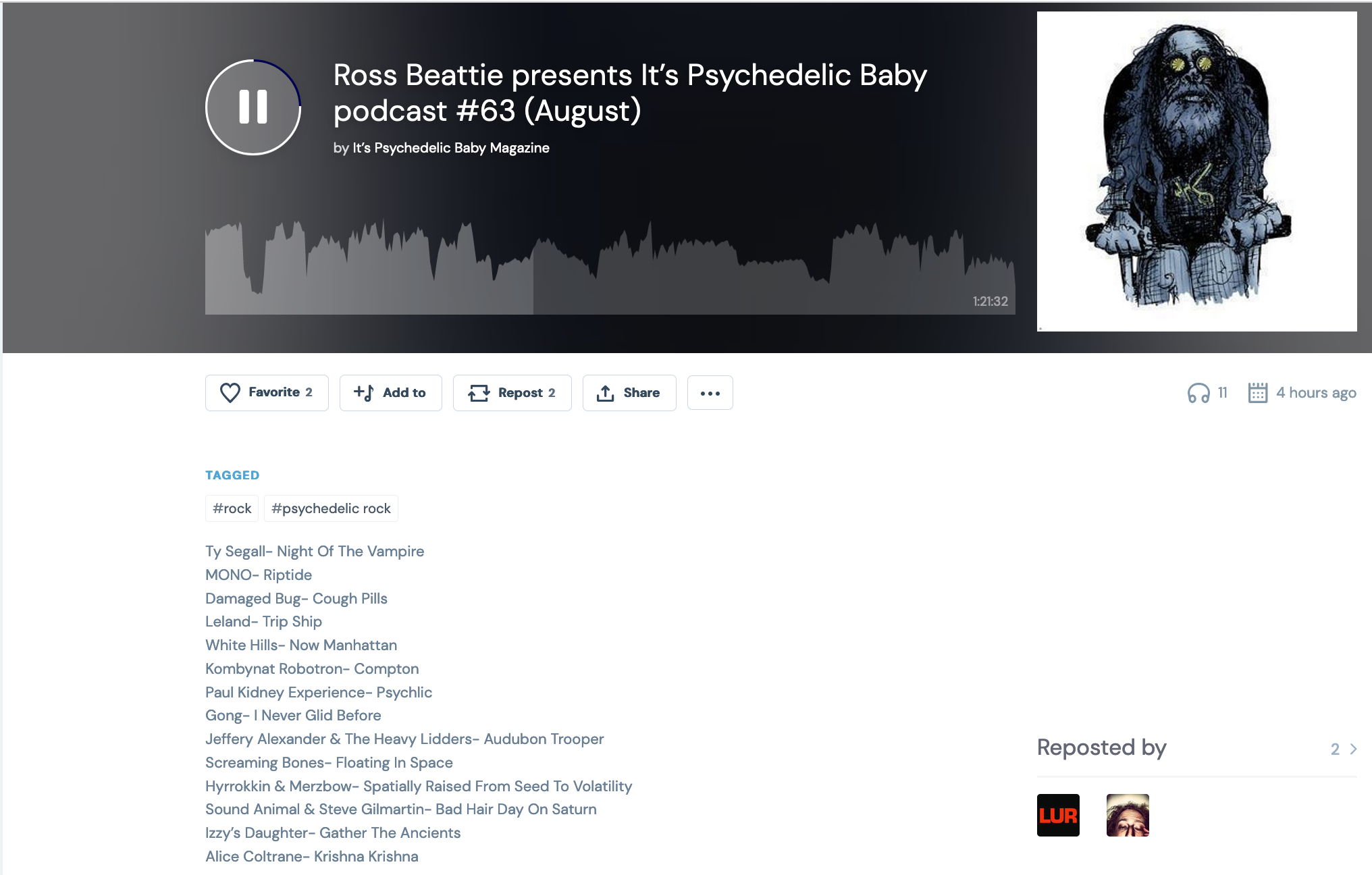 A humble Sound Animal tune "Bad Hair Day On Saturn (feat. Steve Gilmartin.)" is on the associated radio show, blushing and covering its face amongst the true greats. The amazing idol of mine, Ty Segall, starts it off. 
It's Psychedelic, Baby! magazine's radio show run by Ross Beattie. I've listened to a large number of episodes and have never heard a song I didn't adore. I was surprised when he reached out to be me include a song in the mix. It's my favorite show to listen to because I can count on a spectacular time moment by moment. And number 63 doesn't disappoint.