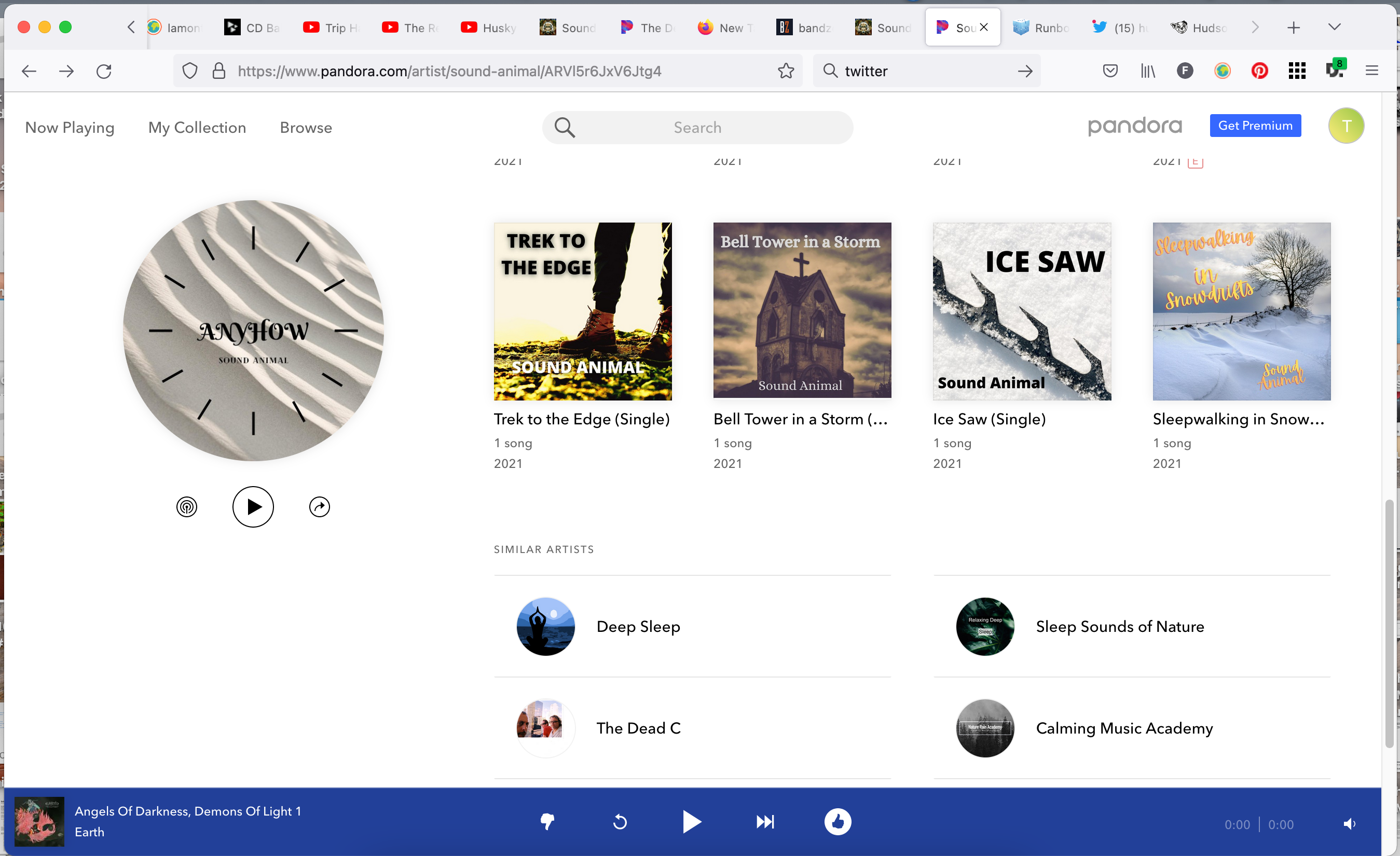 Sound Animal's Pandora station started with Dead Meadow first as the song it played similar to the music. And Megrez' Gordion Knot.

Then, it played Angels of Darkness, Demons of Light 1 by Earth.
Life is now fulfilled.

A subscriber to Sound Animal got "Fire Song" by Brian Jonestown Massacre. And Neil Young's from "Dead Man!"
What kind of heaven is this?

How do you find sound animal's music on Pandora? Here.

And how do find the Sound Animal station on Pandora, which gives you music by other artists that's similar? Here.
 
The channel is in the process of being "claimed" so soon it will fill in more.