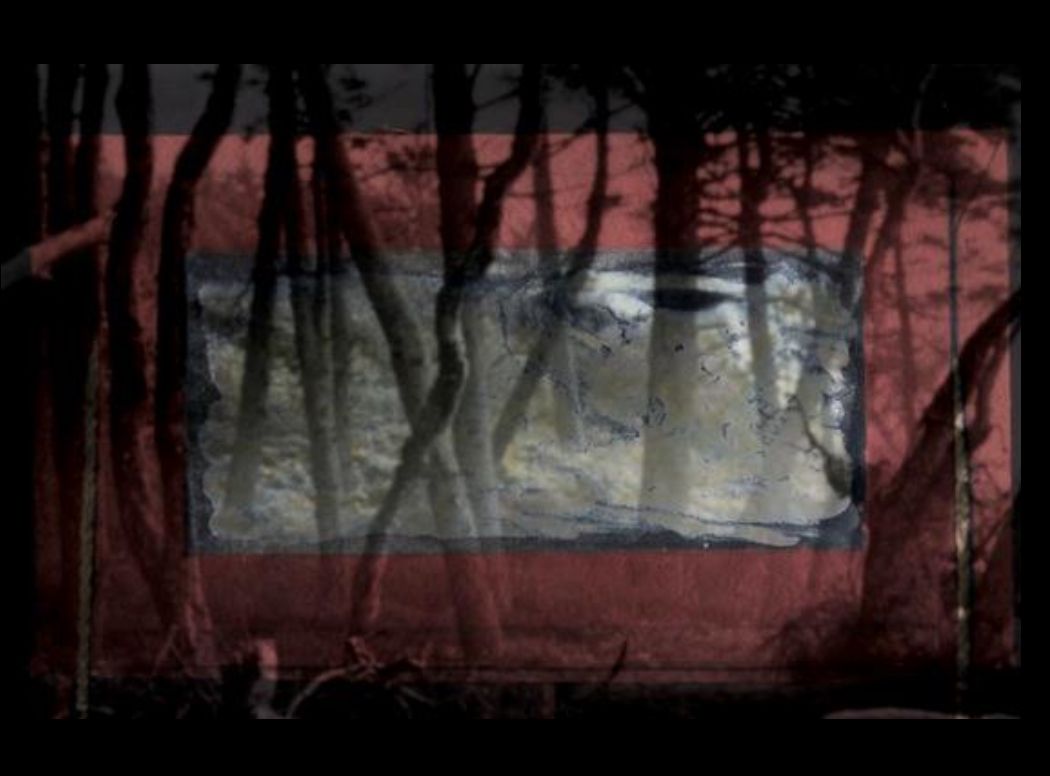 A riff-based band begins, and all the creatures in the neighborhood take note.

Audios will be uploaded soon-- soundscapes, songs and instruments. Found objects, voice, electric guitars, electrified acoustics including bodhrán. Set up on Bandcamp, SoundCloud and YouTube: follow there to track the critter by its droppings.

Enjoy this site for the new band, Sound Animal, coming to you from its habitat of Berkeley, CA. It is not a shy creature. It wants to hear from you. To know what you play and listen to and love and dance and how you feel most alive.

Inspired by Drone Metal, Art Rock, Experimental Music, Stoner Metal, Stoner Rock, Post Metal, Post Punk, Post Rock, Neo Psych Rock, Psychedelic Stoner Doom, Noise Rock, Space Rock, American Primitive, Outsider Music, British Blues Rock.
Can't cage me, bro. Live wild and free. We are animals. Celebrate that with sound.

This art piece was made using a photo of a forest in Washington, a box, salt and soda on mirror, string, and more. The liminal woods are a fitting location. It's also the image that accompanies the tune "For Russia."