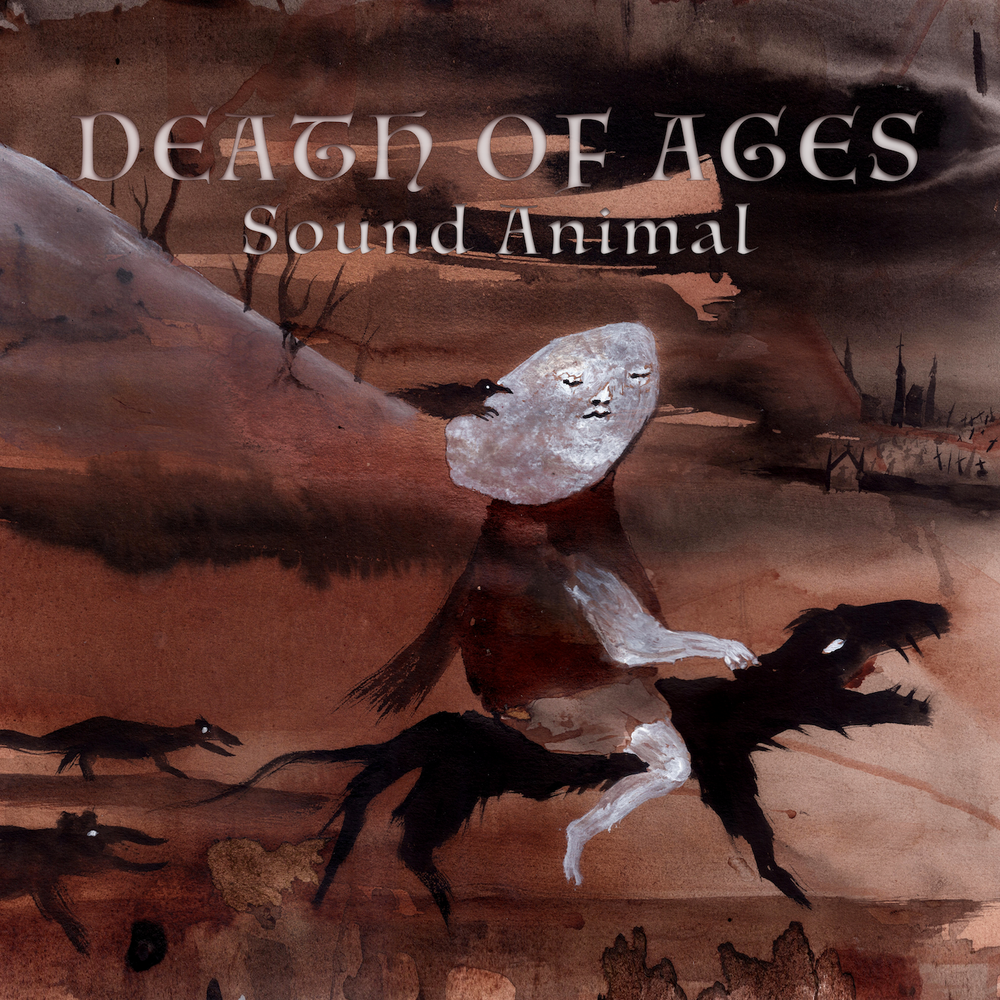 Album details
The album is released November 30 2021 by Kryrart Records, based in Germany, with an international roster of metal. It's the parent label of others including Kryrart Ambient. Sound Animal has singles there, as well as the experimental dark ambient NewSoundLand.

Death of Ages (cleft for me!) is loosely genred as Avant-Garde Post Metal, about death and destruction. The song "Plasma Field" defines the album with a Horror vision of the world situation as it unfolds predictably from the past into the future in which the past exists no more. A slow Doom-worship sensibility informs the explorations outside the edges of "civilization." Human monsters dim the sun and traps humanity in the plasma fields, turning the world transhumanist and digitizing nature, preventing travel to escape, changing the nature of life altogether before abandoning the planet to nothingness.
This album, with Kryrart Records, overlaps with Instrumentalist Dark Ambient sound from the previous album by Sound Animal, which was on Kryrart Ambient, but consistently darkened, as it echoes the final track of NewSoundLand in which the world has gone off the deep end of time.

Sound Animal releases many styles of music on a general trajectory moving toward what should become ultimately more core to the genre of Metal with Drone Doom, Noise Metal, Psychedelic Stoner Doom, but don't expect the traditional tropes in this album. Each stage moving toward the center of the genre is original and uniquely innovative. The most important influence, such as evidenced on Skyfall, is Caspar Brotzmann Massaker.

What is Avant Garde Metal?
Avant-garde (experimental or art) metal is usually harsh, dissonant, brash and disturbing enough to resonate with heavy metal music but innovates far from the conventions of the genre into the strange sounds, unexpected instruments instruments, noise metal, free form song structures, unique playing styles, and outrageous vocal techniques. Prog and atmospheric death metal are influential. It's underground, often lo fi, one man bands or bedroom music, and may not lend itself to large active live crowds in the way other forms of metal would. It encompasses performance art and can be used to create cinematic stories. The specific innovations veering away from the conventions are meaningful similarly to avant-garde literature and visual arts movements through history, exploring complex levels of consciousness.

What is Post Metal?
Post-metal arises from heavy metal but experiments beyond in the atmospheric land of dark extreme. It may mix with dark ambient, neo-psych, prog, Romantic era passion and dangerous beauty. It steps back and looks at roughness of the vast landscape, mourning, calling, swelling. The core music is made by guitar and percussion can be wildly creative or minimal, perhaps creating mythologies.
Post-metal is kindred to avant-garde metal, and art gaze, and there may be other elements like noise metal, sludge, pro, industrial. Drone Metal is a subgenre or may be included within the post metal.  It also been associated with sludge metal, drone metal, progressive metal, and industrial metal and of course post rock. But this is harsher than post rock, less hopeful, never placid. The heavy slow dystopian doom sound pervades, especially in blackglaze.
 
Press photos