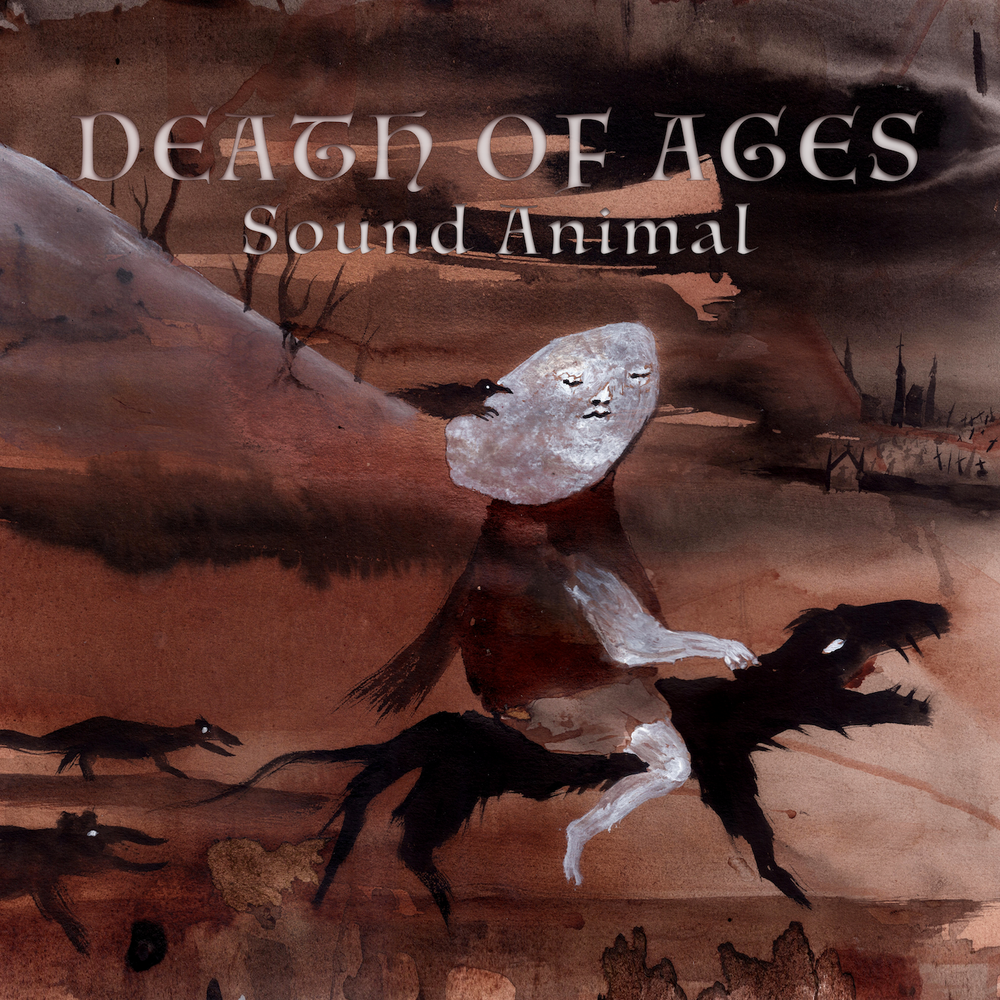 Album details
Sound Animal's most defining work, the experimental Dystopian concept album Death of Ages has come to the streaming platforms like Spotify, Pandora, and YouTube. It takes on big cultural themes that are perhaps the most important for our era, portraying a dystopia in a world run by a Sci Fi psycho monster who dims the sun.

The album was released on SoundCloud and Bandcamp November 30 2021 by Sound Animal and also by Kryrart Records, based in Germany at the time, though they've recently moved to Italy, a label with an international roster of metal. It's the parent label of others including Kryrart Ambient. Sound Animal has singles there, as well as the experimental dark ambient NewSoundLand.

Death of Ages (cleft for me!) is about death and destruction. The song "Plasma Field" lays out the world of the album with a cinematic horrorific vision of the situation as it unfolds predictably from the past into the future, in which the past exists no more, as if it never happened. A slow Doom-worship sensibility informs the explorations outside the edges of "civilization." Human monsters dim the sun and traps humanity in the plasma fields, turning the world transhumanist and digitizing nature, preventing travel to escape, changing the nature of life altogether before abandoning the planet to artifice.

Caspar Brotzmann Massaker and Earth are influences, but the sound is more complex, with eighty stems within a single song all orchestrated to work together within the composition.

The album is made in Berkeley. Steve Gilmartin plays guitar on "Feral in the Rubble."
While it's basically Eperimental music, in spirit and in context of the label, it could be stretched to be called avant-garde metal, a small genre which tends to be harsh, dissonant, dark, brash and disturbing and innovates far from the conventions of the genre into the strange sounds, unexpected instruments instruments, noise metal, free form song structures, unique playing styles, and outrageous vocal techniques. Prog, post-metal, and atmospheric death metal are influential in the genre. Avant-garde metal is underground, often lo fi, one man bands or bedroom music, and may not lend itself to large active live crowds in the way other forms of metal would. It encompasses performance art and can be used to create cinematic stories. The specific innovations veering away from the conventions are meaningful similarly to avant-garde literature and visual arts movements through history, exploring complex levels of consciousness.
Press photos