New section
Welcome to sound animal's music
New Dystopian Inspirational for noble outlaws, an EP on SOUNDCLOUD and BANDCAMP and elsewhere: OUT YOUR CAGES. Melodica, silver flute, pungi, guitar.

Contact

From coverage of a single: "Rampaging Metal: California's Sound Animal brings the scorching heat with 'Botulism Cafe'
 
Shredding the walls down one by one with a totally intoxicating ambiance that shall heighten all your inner senses out of any self-enforced slumber, Sound Animal ravages our previously-innocent ears with his latest track 'Botulism Cafe'.
There is a fiery explosion of blaring sounds from a truly possessed artist who is in the prime of his career – with the gusting winds of creativity roaring down on him – like a hungry Lion who needs a snack right now as his belly rumbles furiously. The ear-piercing energy is quite overwhelming at times, with a booming speaker-breaking force that is unlike anything heard so far in 2021. 
'Botulism Cafe' from the experimental dark doom California-based solo artist Sound Animal, is an almost eight minute experience that shall have your over-stimulated mind feeling rather enraptured with this whole experience. This is loud, brash and in your face, with no let ups for a breath at all. Exactly the way it was intended after all." Reviewed by Llewelyn Screen
Music for the non-masses.
Instruments: Sound Animal uses electric guitars including Gibson The Paul II 1996, Schecter Stiletto Studio-5 bass, one-off lap steel slide, bodhrán, dulcimers, a variety of bows including violin, voice, silver flute, Greek double shepherd's flute, harmonica, Indonesian suling, Bolivian triangle drum, pungi (snake charmer pipe), khaen (Thai mouth organ), melodica, recorder, double wind wand, penny whistle, slide whistle, boatswain's pipe, midi, jaw harp, and lots of found objects, sometimes electrified with external pick-ups, for example, electric tennis racket -- racket with an external pickup attached and run through pedals.

The silver flute soars, the melodica swears, the guitars fuzz, the harmonica questions, the pungi calls into the night. Much of the music is Acousticelectronc, as it all begins with Sound Animal playing instruments, whether found objects or official, and then that's often transformed in the DAW.
Genres: These pages organize the songs according to approximation to genres such as Psychedelic, Drone Metal , Noise Metal, or Doom, with some songs appearing on multiple pages if they loosely fit into the genre -- as long as you put Avant-Garde in front of the term. At the bottom of the each page the inspiring genres are defined. Pages: Break Out is aggressive, bombastic, intense, loud prompting toward freedom. The Strangeness includes ambient scenes portrayed in dramatic locations and there's often a kind of surreal quality in these moods to inhabit. Dreaming of Sleep is heavier stuff in the addictive styles like Psychedelic Stoner Doom. Guitar is mostly simple guitar alone, without any easily approximated genre.
Location: California. Lived in the wilderness straight up, lives in the dreams, in the pristine ways of air and sun. But laments their passing as the growley monsters Dim. The. Sun. ("Plasma Fields" from forthcoming Death of Ages). Doomishness and dirges, destruction and. . . but wait, there's more.
Singles:
They're everywhere. They're right beside you now. They could lick your hand.
EPs:

1. Pandemic Assistance (complete with dissonance and bedbiting)
2. Epigenetic Roadtrip (deserty trip through your DNA fire)
3.Lost in Space with Babies (electro-acoustic space-rocky dark to light ambient)

4. Out Your Cages (dystopian inspirational for noble outlaws) heavy on the pungi, melodica and harmonica.
5. Treelife (with XAW on guitar.)

6. Liminal forthcoming, on the Polish label Via Kosmische
Albums:
1. Cinematic tone stories that transport you to dramatic locations, like sleepwalking in the snow, the meowing nuns of France, or harvesting ice while the villagers do a folk dance, in NewSoundLand released by Kryrart Ambient November 30 2021.
2. Dystopian deathly Death of Ages slated with Kryrart Records summer 2022.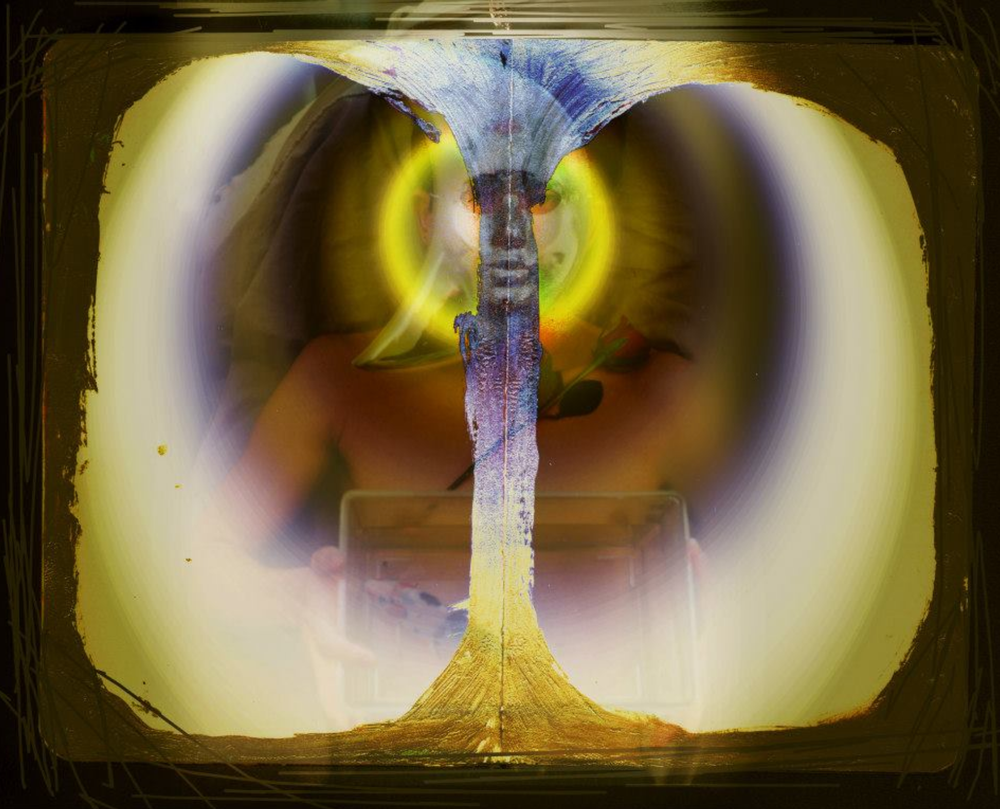 New section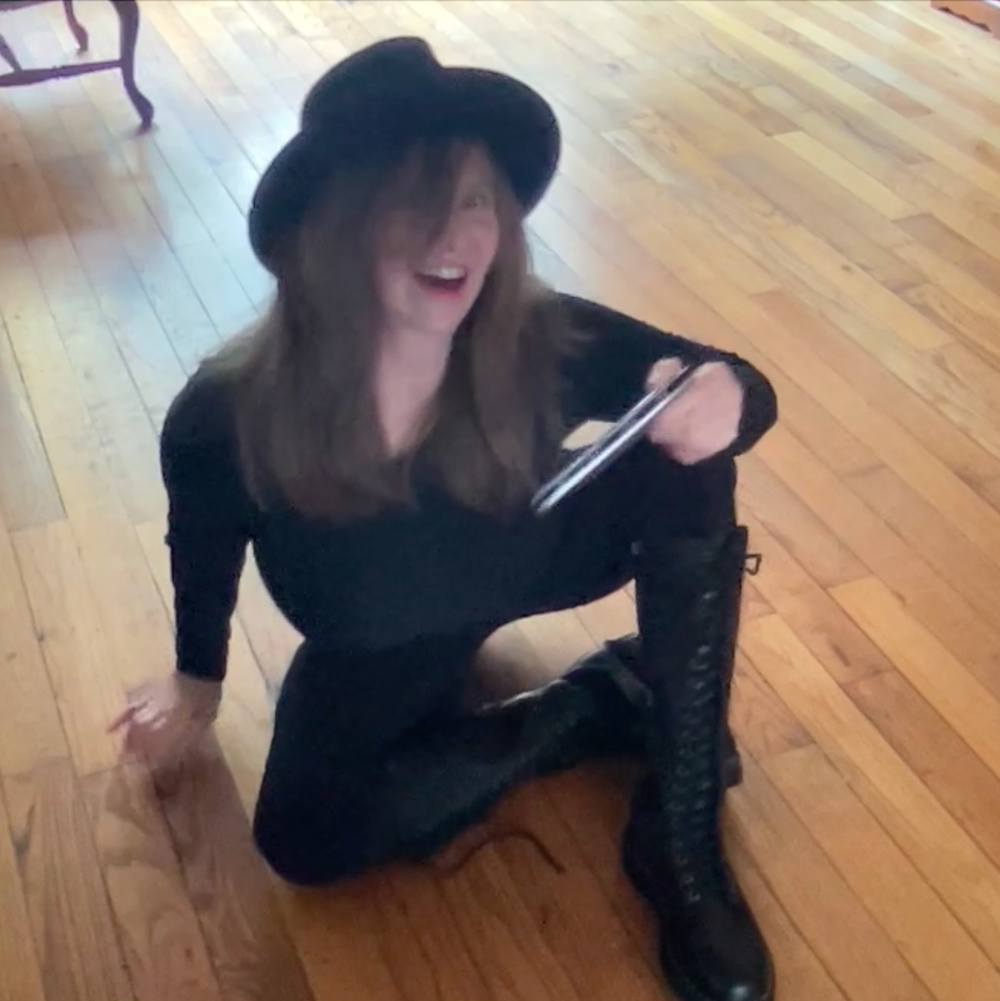 This is outlaw music -- Anne Hollister for Indiesource
currently featured song
Sound Animal is a multi-talented experimental California-based band that somehow manages to fuse in brilliant sparks of enthralling psychedelic rock, electronic, doom and metal to lather our senses alive.
Sending our ears into a new world that has been keeping us locked inside a cage for too long, we find the key to breaking away and running far from whatever has been holding us back from seeing life the way it should be. With a freedom-seeking element of courage and creativity absorbed inside each second – you will feel totally overpowered here – and might need a cold shower afterwards to fully let this mesmerizing single seep deeply into your blushing veins.
'Outlaw of No' from the genre-defying doom-and-more California act Sound Animal, slices a Dystopian world right into our blood-soaked laps like a hundred ravenous claw-hungry Owls who has grown into majestic beasts who seem like they are from another planet entirely. This is a cutting edge piece of art that feels like is perfect for an important scene in a cult-like movie when everything hits the fan, as its cinematic value is absolutely priceless. 
Cutting through your mind and waking you up to live your life, is exactly what is on offer here and this is a song for the brave souls who aren't afraid to rattle the cages of this plastic-ridden world. Music is meant to be different, and this is one of the best experimental adventures you will surely dig deep into all year. -- Lewellyn Screen A&R Factory
Audio and Vid Interviews and Reviews