New section
Welcome to sound animal's music
 Sound Animal's music ranges feral beyond traditional human constraints.
 
From coverage of a single:  "Rampaging Metal: California's Sound Animal brings the scorching heat with 'Botulism Cafe'
Shredding the walls down one by one with a totally intoxicating ambiance that shall heighten all your inner senses out of any self-enforced slumber, Sound Animal ravages our previously-innocent ears with his latest track 'Botulism Cafe'.
There is a fiery explosion of blaring sounds from a truly possessed artist who is in the prime of his career – with the gusting winds of creativity roaring down on him – like a hungry Lion who needs a snack right now as his belly rumbles furiously. The ear-piercing energy is quite overwhelming at times, with a booming speaker-breaking force that is unlike anything heard so far in 2021. 
'Botulism Cafe' from the experimental dark doom California-based solo artist Sound Animal, is an almost eight minute experience that shall have your over-stimulated mind feeling rather enraptured with this whole experience. This is loud, brash and in your face, with no let ups for a breath at all. Exactly the way it was intended after all." Reviewed by Llewelyn Screen
Instruments: Sound Animal uses electric guitars including Gibson The Paul II 1996, Schecter Stiletto Studio-5 bass, drum kit, one-off lap steel slide, bodhrán, dulcimers, a variety of bows including violin, voice, silver flute, Greek double shepherd's flute, harmonica, Indonesian suling, Bolivian triangle drum, pungi (snake charmer pipe), khaen (Thai mouth organ), melodica, recorder, double wind wand, penny whistle, slide whistle, boatswain's pipe, synth, jaw harp, and lots of found objects, sometimes electrified with external pick-ups, for example, electric tennis racket -- racket with an external pickup attached and run through pedals.
Genres: These pages organize the songs according to approximation to genres. At the bottom of the each page the inspiring genres are defined. Pages: Break Out is aggressive, bombastic, intense, loud prompting toward freedom. The Strangeness includes ambient scenes portrayed in dramatic locations and there's a surreal quality in these moods to inhabit. Dreaming of Sleep is heavier stuff a little more genre in the addictive styles like Psychedelic Stoner Doom. Guitar is mostly simple guitar alone, without any easily approximated genre. Most of the music includes experimental elements, at home in experimental radio shows such as KZSU Stanford 90.1 FM. Other pieces are on the fringes of genre, so fit into shows with Rock, like It's Psychedelic, Baby! podcast by the Night Tripper. Influential genres are Dark/Ambient, Doom, Psych, Noise Metal, Drone Metal, Romantic Era. With special nods to the amazing Earth, Swans, CocoRosie, Caspart Brotzan Massaker, Cousin Silas.
Location: Berkeley, California.

Audience: Mostly SoundCloud and radio and Facebook. It will be the soundtrack for a psychological suspense horror movie and a complex video game. It's available for other sync licensing for projects aligned with SA's worldview.

About: An Experimental California genre-defying band playing a wide variety of unexpected instruments. The pieces are often intense ambient spaces to inhabit, ranging from silly to dystopian. The project was founded by Rosemary Bensko (Sound Animal/SA) in June 2021, and SA produces the music. Most of the music is progressive through-composed fugue motifs with layers of polyphony.
There are some collaborations with various people under the Sound Animal moniker, such as Steve Gilmartin (5), Tom McCarthy (1), Igor Iofe (1), Psychedelic Maybem (1), MXD (1), Chris Nolte (5) forthcoming, remixes by The Infinite Wimshurst (2), The Fall of Saigon (6) joint ventures - and XAW (24), who in the early months of 2022 began recording music with Sound Animal. A psych rock album is well underway with AJ Kaufmann. Other collabs are under other band's names.
The Experimental music is influenced by Dark/Ambient, Psych Rock, Noise Metal, Doom, Drone Metal, Stoner Rock, Romantic Era, and Schoenberg's Free Variation and sliding vocal innovations. The music is often heterophonic dubbing, forming a wall of sound. Most influential bands are Earth, Swans, Caspar Brotzmann Massaker.
Singles:
There are around 200 tracks released so far, all available on SoundCloud and Bandcamp and many on Pandora, Spotify,  YouTube, etc. The majority of the pieces are released as singles. Some singles are with Kryrart Ambient and Kryrart Records.
EPs:

1. Pandemic Assistance (complete with dissonance and bedbiting)
2. Epigenetic Roadtrip (deserty trip through your DNA fire)
3.Lost in Space with Babies (electro-acoustic space-rocky dark to light ambient)

4. Out Your Cages (dystopian inspirational for noble outlaws) heavy on the pungi, melodica and harmonica.
5. Treelife  (single instrumental piece that began with a jam with XAW on guitar and SA on bass. Then SA added layers with multiple instruments.

6. Fungal Cymbal (one abstract piece with XAW on guitar and SA on creative ambient percussion on a cymbal.)

7. Liminal The concept is liminal noise-spaces, and it includes collaborations with Igor Iofe, Steve Gilmartin, and XAW.
Albums:
1. Cinematic tone stories that transport you to dramatic locations, like sleepwalking in the snow, the meowing nuns of France, or harvesting ice while the villagers do a folk dance, in NewSoundLand released by Kryrart Ambient November 30 2021 on Bandcamp.
2. Dystopian deathly Death of Ages with Kryrart Records July 10 2022 on Bandcamp. The albums are also available through Sound Animal's Bandcamp. You can keep track of Sound Animal's music by subscribing to new releases on Bandcamp.

3. By Voicelight - Dec 7, 2022

4. Run Play Now (Sound Animal X A.J. Kaufmann) psych rock with elements of Kosmische.

And songs are part of several albums by other musicians.

Compilations:
"The Persistence of Forgetting" in Emporium Winter Collection forthcoming Dec 21 2022

 "Botulism Cafe" in Avant Void 1

"March of the Syncophants" in the Darkstereo Compilation

"Made of Water" in Sounds for the Soul's Experimental Ambient compilation

Collaborators in Sound Animal: There are some collaborations with various people under the Sound Animal moniker. You can find the songs in the Coll-Aborations page.

The Fall of Saigon (4) joint venture-- France

Steve Gilmartin (5) more to be released. -- California
Tom McCarthy of TM's Sundae Sauce (1)
Igor Iofe (1) Netherlands
Psychedelic Mayhem (1) joint venture  -- Poland
Gavin Saunders of The Infinite Wimshurst (2 remixes) -- UK
XAW, (24) who in March of 2022 began recording a large amount of music with Sound Animal. More to be released with XAW, primarily playing guitar. -- California

Chris Nolte: Forthcoming EP, Water Jar Suite in which he plays water jar-- Oregon

A.J. Kaufmann -- forthcoming Psych Rock/Kosmiche album, Run Play Now -- Poland

Sound Animal featured on other people's music --

SPRED (1) (Fiending Records)
A.J. Kaufmann  Bard's Woman in the Cool of the Summer Breeze (4) (on CD forthcoming from The Swamp Records)

A.J. Kaufmann Global Zion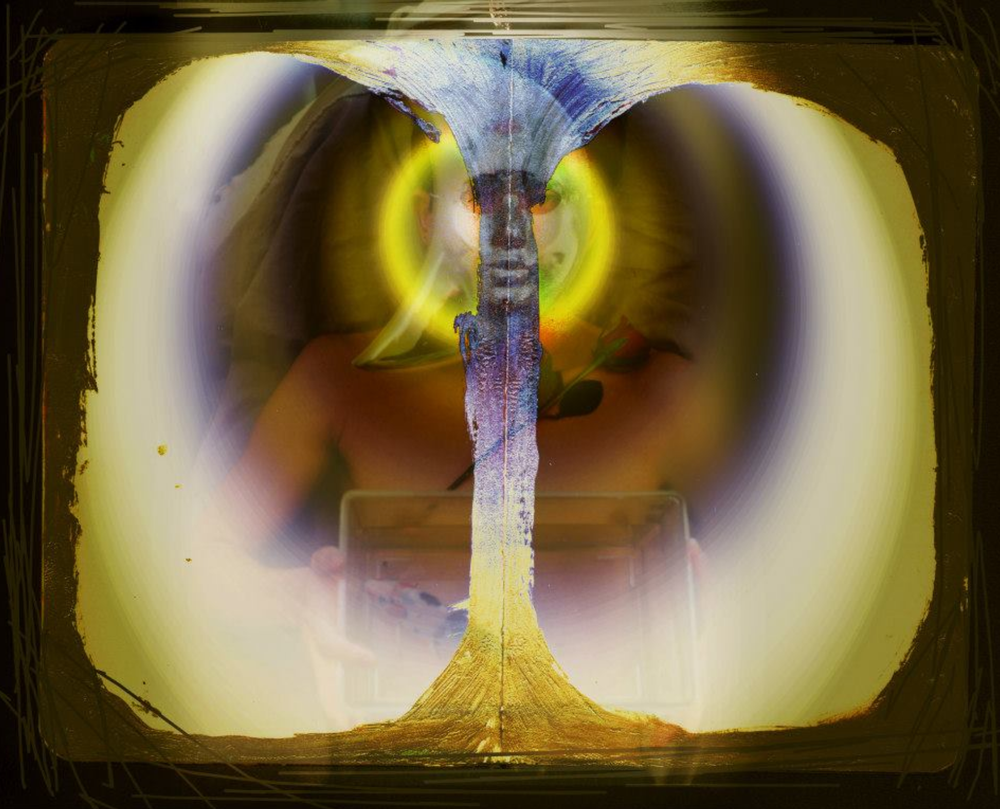 Audio and Vid Interviews and Reviews